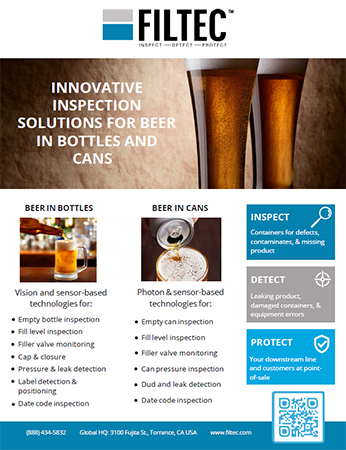 FILTEC Brewery inspection solutions enable breweries to test product containers for the right amount of product fill, pressure, in addition to inspecting labels, branding, date codes, and more.

Download here.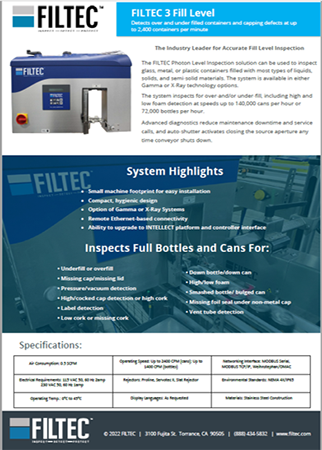 FILTEC offers fill level solutions to ensure the right amount of product is in every can and bottle of beer. The FILTEC 3 is the industry standard for lines running 2,400 cans per minute or 1,200 bottles per minute. Download here.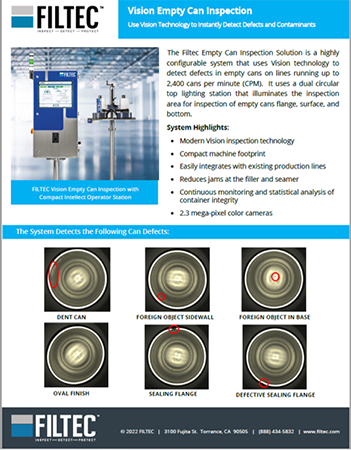 FILTEC's Empty Can inspection solution protects you and your customers from broken, dented, and contaminated aluminum cans that can cause expensive downstream jams, leakage, and customer returns.

Download here.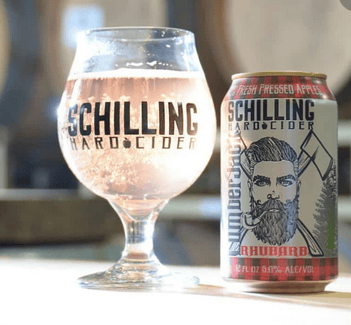 Add Precision and Automation to your Craft Brew line!
Craft Brew Conference attendees can add INTELLECT to your line for a fraction of the cost. Learn more here.